ATTWOOD® LAUNCHES NEW TSUNAMI AERATOR MK2
Providing Easier Installation and Reliable Performance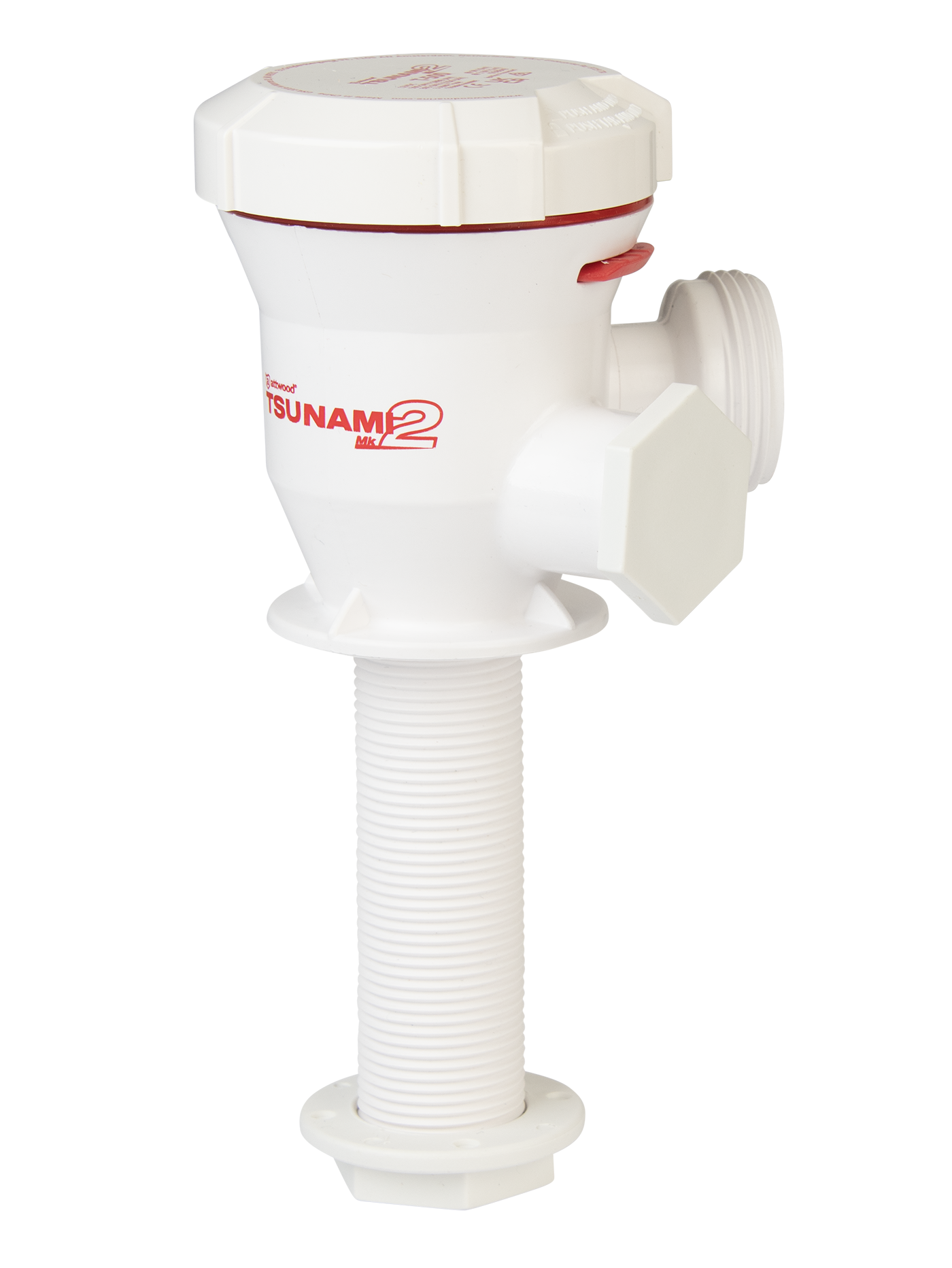 Lowell, Mich. – Attwood®, a leading water systems expert, today announced the launch of the new Tsunami Aerator Mk2. The enhanced Mk2 model offers more options, faster and easier service and installation, greater durability, and consistent product performance. 
"The output and performance of the new Tsunami Aerator Mk2 is unmatched," said Patrick Roberts, VP and General Manager, Performance Components at Navico Group. "Our goal when enhancing this product was to provide an easier and more flexible experience for customers. The new Mk2 model is the most versatile and comprehensive aerator range Attwood has ever offered, making it easier to install and service, while offering new installation options never before provided by the Tsunami range".
The new Tsunami Mk2 features the new 90-degree inlets and outlets and upgraded straight inlets and outlets, with the ability to install in any space. It includes a rotatable, lockable inlet with 12 positions and a warning ring. The Tsunami also offers a true single-handed serviceable motor cartridge with improved grip, and is compatible with previous Tsunami Aerator models, making servicing or replacing faster and easier.  
Dual outlets come standard, delivering flow to multiple livewells or providing a secondary pick up. Additionally, the new and improved design of the outlet fittings does not require sealant or tools and can be locked to any orientation needed.  
Key Features include: 
Multiple installation options with both 90-degree and straight inlets and outlets

Servicing or replacing is faster and easier because of single-handed serviceable motor cartridge

Backwards cartridge compatibility with previous Tsunami Bilge and Aerator models  

Moves more water and oxygen into livewell tanks to keep fish active

Cooler-running motors and premium materials with watertight seals and waterproof wiring
The new range of high-efficiency aerator pumps come in 32, 50 and 78 l/m options and offer output capacities of 500 gph, 800 gph and 1200 gph. The Tsunami Aerator Mk2 is available at authorized retailers. 
About Attwood
Attwood is part of Navico Group, a division of Brunswick Corporation, (NYSE: BC), and has been a proven marine industry leader for over 100 years. Attwood's wide range of products, including general marine accessories, seat & table hardware, and water systems & ventilation are tested to the highest USCG, ABYC, and CE standards. At Attwood, quality is the top priority. For more information, visit https://new.attwoodmarine.com/. 
About Navico Group
A division of Brunswick Corporation (NYSE: BC), Navico Group is the world's leading supplier of integrated systems and products to industries ranging from marine to recreational vehicle and beyond. The Navico Group portfolio is comprised of industry-leading brands in power management, digital control & monitoring, networked devices, and marine electronics. Some of the many brands that make up Navico Group include: Ancor, Attwood, B&G, BEP, Blue Sea Systems, C-Map, CZone, Garelick, Lenco, Lowrance, Marinco, Mastervolt, MotorGuide, Progressive Industries, ProMariner, RELiON, Simrad, and Whale.
CONTACT OUR PR TEAM
GET IN TOUCH
For more information about the Tsunami Aerator Mk2, please contact: