B&G® Hercules® Selected as Winner of a Newport for New Products Award
The new sailing processor was recognized as "Best New Product – Navigation"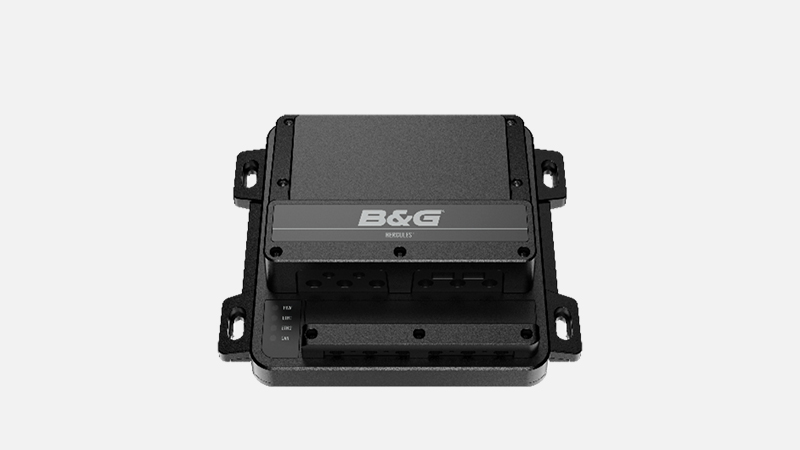 Southampton, UK – B&G®, the world's leading sailing electronics manufacturer, has been awarded a 2023 Newport for New Products Award for its new Hercules® sailing processor. Selected by a panel of industry experts, the Newport for New Products award program highlights the latest and greatest in powerboats, sailboats and products.
"We are honored that Hercules was selected for a 2023 Newport for New Products Award," said Kevin Steinbraker, VP and General Manager, Digital Systems of Navico Group. "Our team's passion for sailing drives the innovation we produce, and this product is a testament to that. This processor offers greater compatibility across our suite of sailing electronics and enhances the sailing experience for advanced cruising and racing sailors alike."
Unveiled in June, the B&G Hercules® sailing performance processor delivers advanced data in an instant, with enhanced settings, and maximized connectivity and compatibility. Hercules is the brains behind the ultimate sailing system. With ultra-fast quad-core processor and maximized integration options, the new processor delivers the most accurate sailing data sets including advanced true wind calculations, motion correction and calibration, advanced heel and correction settings, boat speed calibration and advanced Starline calculations, along with Polar Tables for performance data. A guided onboarding system and automated calibration for core sensors simplifies the set up and management.
Designed for simplicity and ease of installation, Hercules is compatible with existing Triton™ 2, H5000, Nemesis™ and HV displays, as well as Vulcan™ and Zeus® chartplotters, and can be expanded to accommodate additional inputs with the new Hercules Expansion Module.
The new, advanced processor provides advanced, customizable data recording. All sailing and sensor data can be stored to the internal SD card for custom data sets and greater storage capacity, and managed through the new, easy-to-use web interface or transferred to the B&G companion app to be uploaded and reviewed later. Advanced data capture will also allow sailors to record custom events, like sail changes and configurations.

For more information on B&G and its cutting-edge sailing innovation for over 50 years, please visit https://www.bandg.com/. To read more about the Newport for New Products Awards, visit https://newportboatshow.com/attending-the-show/new-boat-product-launches-nfnp/.  
About B&G
B&G®, part of Navico Group, is world's leading sailing navigation and instrument specialist, helping sailors to sail further, faster and safer since 1955. B&G is an official partner of premier global sailing events, including The Ocean Race, and features a product portfolio dedicated to enabling sailors to be the best they can be, including B&G Zeus™, Vulcan™, Triton™ and the award-winning Nemesis™ among others.  More information is available at www.bandg.com.
About Navico Group
A division of Brunswick Corporation (NYSE: BC), Navico Group is the world's leading supplier of integrated systems and products to industries ranging from marine to recreational vehicle and beyond. The Navico Group portfolio is comprised of industry-leading brands in power management, digital control & monitoring, networked devices, and marine electronics. Some of the many brands that make up Navico Group include: Ancor, Attwood, B&G, BEP, Blue Sea Systems, C-Map, CZone, Garelick, Lenco, Lowrance, Marinco, Mastervolt, MotorGuide, Progressive Industries, ProMariner, RELiON, Simrad, and Whale.
CONTACT OUR PR TEAM
GET IN TOUCH
For more information on B&G and its cutting-edge sailing innovation for over 50 years, please contact: