FATHOM e-Power: Transforming the Marine and RV Industry
Fathom is Navico Group's revolutionary new e-Power System. ​​​It's a fully integrated lithium-ion power management system that is transforming the marine industry and beyond... but what exactly is Fathom and what is all the excitement about? 
We​​​​​​​ caught up with Eric Lindquist, Vice President of Power Systems (one of Navico Group's four Category Business Teams) to find out more.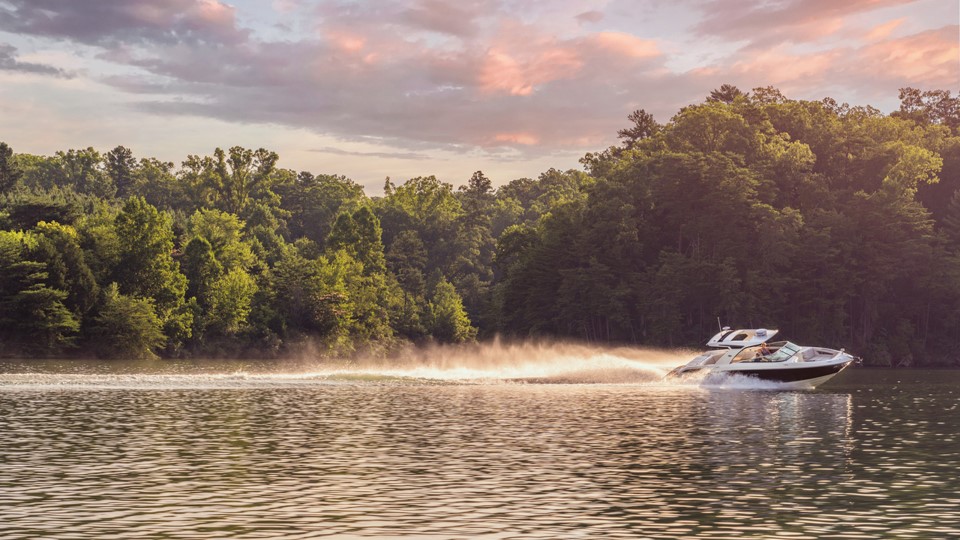 First of all, what existed before Fathom? What is so bad about the combustible engine generators powering systems on boats and recreational vehicles today?
The combustion engine generator is outdated technology which dates back to the 1920s. Combustible engine generators are noisy, vibrate excessively and emit harsh fumes, use fuel, and require a high degree of maintenance – certainly not the model of efficiency.
Although generators served a very valuable purpose and remain commonplace today, consumer needs have changed. Critically, with a combustible engine generator, you cannot control and measure the power going to your various appliances (such as stereos, refrigerators, radar, air conditioning, freshwater pumps) and you cannot make energy smart decisions.
Fathom e-Power changes all that by not only eliminating the need for onboard generators, but also with increased capacity and capabilities for power sources. And without the hassles, noise, and fumes.
Can you explain what we mean by an "Integrated System?" What's special about that? 
Fathom is an integrated system because it isn't one specific product, but rather, a collection of different innovative products and components from across the Navico Group portfolio of brands. Within any given Fathom system, you have Mastervolt or RELiON for your lithium battery banks, BEP for power distribution, CZone for digital switching, Ancor for wiring, Blue Sea Systems for switches and Simrad for your navigational display.  
The Fathom e-Power System is unique because it brings together all these industry-leading Navico Group brands to create a state-of-the-art power system with full control and monitoring like never before.
Fathom addresses integrated power management needs across a wide array of industries. Navico Group partners with OEMs in various markets, who design Fathom into their vessels, vehicles, and machines – providing end users the most efficient and revolutionary power management experience.
How does having one integrated system from one partner (Navico Group) benefit OEMS? 
Fathom makes life much easier for OEMs because they are no longer required to assemble all these parts and pieces themselves from various suppliers to make their own system. For instance, to create a gen set replacement, an OEM must source the batteries, inverter/charger, battery management and wiring, as well as allocate engineering resources to create the user interface. With Fathom, we do all the hard work for them:
It all starts with sizing the system, which means we gain an understanding of the vessel or vehicle's current design and what power requirements are required. Then our engineers work to design and validate, a crucial step to ensure installation of prototypes are successful – all leading to seamless production. This process also helps reduce lead time and the need for engineering resources. 
In a sense we become a "one stop shop" for our customers.
From an OEM's perspective, how is choosing Fathom for their equipment going to differentiate their business?
OEMs will undoubtedly bring a more enhanced offering to their customers with a vessel or vehicle that comes with a digitally controlled, lithium-ion power management system. Many boats and RVs still use diesel generators, but Fathom is changing the way consumers approach being on the water or on the road. With a better understanding of their power needs and consumption through an intuitive user interface, users can extend their time away from shore power without worry. Not just because they have access to powerful onboard data. They also have the confidence knowing their system is made up of premium components from world-leading brands. Therefore, the 'early adopters' of Fathom e-Power will have a very strong point of differentiation.
Will there be different Fathom options depending on your power requirements? What dictates which one you need? 
Fathom e-power is a platform system which is offered in different power level kits which can be adapted to small, medium, or large recreational vehicles, commercial trucks, specialty vehicles or boats. In the marine market, Fathom thrives on small dayboats and freshwater fishing boats, medium sized boats (27' – 34' in size) as well as larger cabin boats (34' +). The display or user interface will also vary by kit, from a basic 'battery meter' through something like Mastervolt EasyView or CZone, to the sophistication of an MFD such as Simrad with a customized display.
For RVs, Fathom caters for small towables, medium sized Class B and 18'-30' trailers, and larger Class B & C (30'+) trailers and specialty vehicles.
There are many optional add-ons to enhance your system too, such as extra lithium-ion batteries, digital switching, and multi-functional displays.
Is there anything else currently on the market like Fathom, or is it unique?
There are a few systems out there, but they are not vertically integrated and lack a user interface with control and monitoring capabilities that Fathom offers. 
Fathom's ability to monitor and control your system is unparalleled. We are bringing the intuitive user experience that people have come to expect in smart homes / cars into boats and RVs with the information and control they need right at their fingertips.
So, what's next for Fathom?
This is different from launching a conventional product – we are asking our customers to fundamentally change their behavior in building and using boats and RVs. That will take time, but we are confident that Fathom e-Power will enhance consumer experiences on the road and on the water.
If you are interested in hearing more about Fathom and how it can transform the offering of your business, please don't hesitate to get in touch with one of the following.
For EMEA, please contact Ton de Winter
For North America, please contact Marty Bass
For APAC, please contact: Jarrod Sagar