Navico Group Lowell Facility Achieves "Zero-Waste-to-Landfill" Designation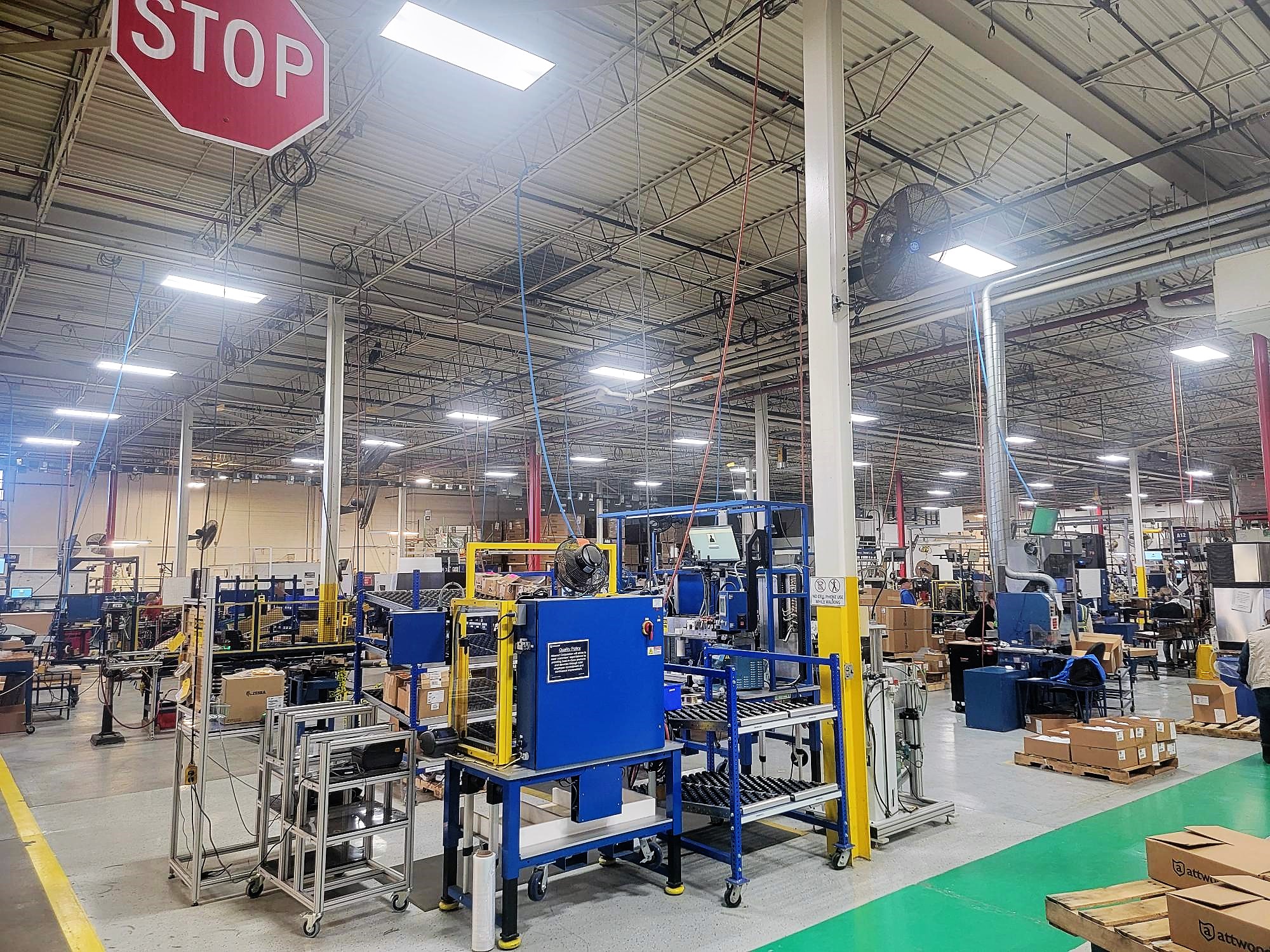 LOWELL, Mich. (March 14, 2023) – Navico Group today announced that its Lowell facility is the first company site to reach zero-waste-to-landfill status. The zero-waste process requires a facility to demonstrate a 90% or higher diversion rate, meaning 90% of its waste materials are being recycled, reused, or otherwise eliminated. This accomplishment represents another step in Navico Group's commitment to conservation and sustainability. 
"Sustainability is a key pillar of Navico Group and its brands, and we are dedicated to preserving the joy of being on the water for generations to come," said Brett Dibkey, Navico Group President. "This is Navico Group's first site to achieve this recognition, but it will not be our last. We are very proud of our team in Lowell that helped accomplish this, and we will use this momentum to continue working toward this designation across our other facilities."
Navico Group's Lowell facility manufactures and distributes marine parts and accessory products such as trolling motors, lights, hardware, and pumps. A facility with this role generates many materials that could end up as landfill waste without a proper system in place. 
In 2019, a cross-functional team of salaried and hourly employees was formed to take on the zero-waste process, which took nearly three years. The team began by establishing a baseline and continued to improve each year. Multiple steps were taken to achieve this goal, including creating vendor partnerships, identifying waste streams, collecting data, and implementing targeted procedures for reducing, reusing, and recycling materials. 
The recovery streams include cardboard, steel, aluminum, mixed paper/mixed recycling, plastic, wood, low-/high-recovery wire and electronics/electronic motors. These streams were internally monitored and measured and by 2022, the total percentage of waste-to-landfill was approximately 6% with more than 1.8 million pounds of waste diverted from landfill. One use of the recycled materials was the wood from pallets, which was either repaired or used to make new pallets by Michigan Pallet, decreasing its overall wood usage. 
About Navico Group
A division of Brunswick Corporation (NYSE: BC), Navico Group is the world's leading supplier of integrated systems and products to industries ranging from marine to recreational vehicle and beyond. The Navico Group portfolio is comprised of industry-leading brands in power management, digital control & monitoring, networked devices, and marine electronics. Some of the many brands that make up Navico Group include: Ancor, Attwood, B&G, BEP, Blue Sea Systems, C-Map, CZone, Garelick, Lenco, Lowrance, Marinco, Mastervolt, MotorGuide, Progressive Industries, ProMariner, RELiON, Simrad, and Whale.
CONTACT OUR PR TEAM
GET IN TOUCH
For more information about Navico Group and its sustainability mission please contact: