Navico Group plays Key Role in Development of Mercury's Avator Electrical Outboard
Mercury's vision for its new game-changing Avator electric outboard engines was announced back in 2022. The Avator outboards host a whole load of user advantages that electric power brings including smooth performance, corrosion resistance, sustainability, and emission benefits, as well as being easy to store and transport.
​​​​By April 2023, the first shipments of the smallest Avator 7.5e model were being delivered to customers.
Avator represents the next generation of marine propulsion for Mercury and Navico Group is proud of the role it played in developing the battery and charger.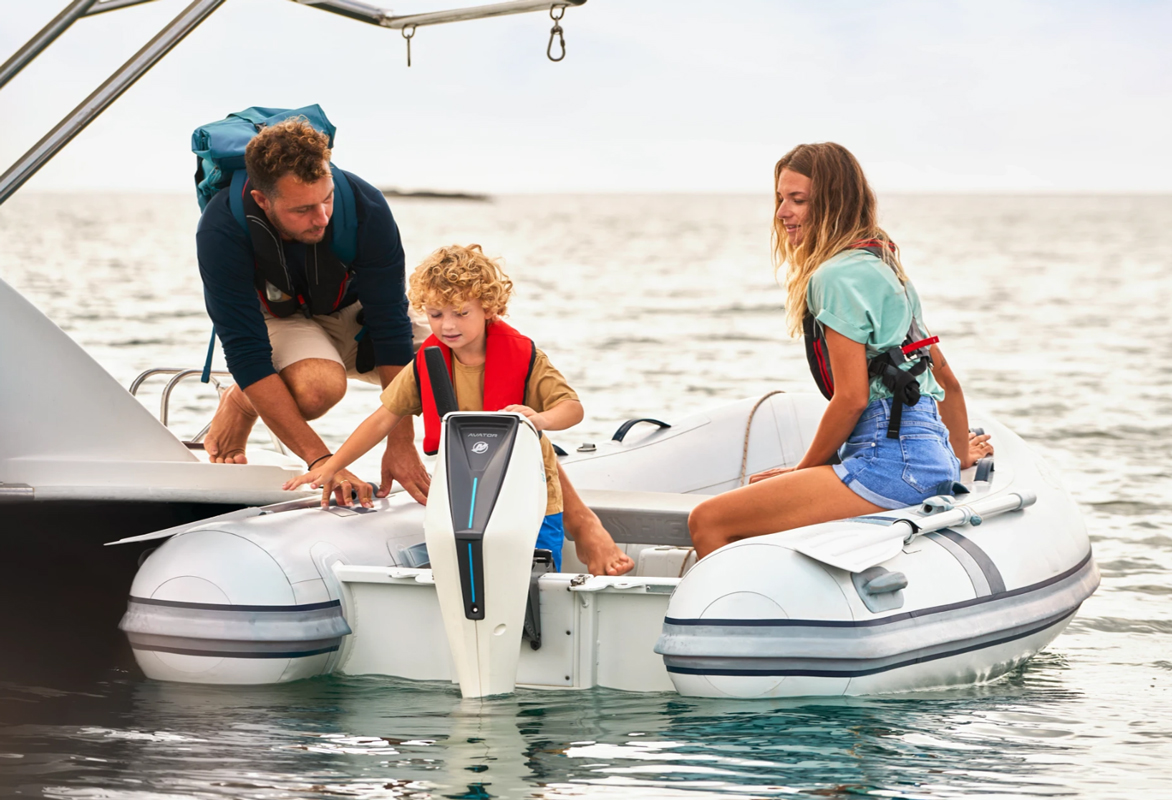 "Back in March 2020, we started working with Mercury and pitched to them how we would build a battery for this specific use-case" Hans Poppelier, Director of IPD, told us.
​​​​"The project went to development and Mercury asked us if we were willing to build a battery for them. Of course -- we said yes -- because we knew we had the capabilities."
What followed was a joint development project where Navico Group developed the entire battery – including full specification, design, and engineering. Much of this work also took place through strict COVID restrictions which made it even more challenging.
The project consisted of a team of around 12 people over a three-year period working on the project. Despite their relatively low power, electric outboards are known to provide performance that is in line with combustion engine outboards with several times higher power.
The 1 kWh lithium-ion battery for Avator's 7.5e outboard has no cables to connect. It slides into place under the flip-up top cowl, saving the user valuable space within the boat. It's also portable so you can bring along a spare battery that swaps into place in seconds. The 1 kWh lithium-ion battery (for the currently available 7.5e model) weighs just 7.7 kilograms (17 pounds).
Aside from batteries, the team also developed chargers so that users could take a spare with them and go further and for longer.
The team also provided more support than just product development. "We provided Mercury with all the supporting infrastructure they need to handle the batteries, including fully automated systems in the warehouse to monitor their condition and performance" said Evripidis Karanasios, Product Development Lead at Navico Group. 
​​​​The technology developed was based on standard Navico Group architecture from Mastervolt but it was the first time it was developed for a specific use-case such as this. "The technology uses a new chemical formula called MNC, which we researched and developed specifically for this low-voltage use case." added  Hans Poppelier.
Significantly, within the new Navico Group structure it's the Power Systems Category Business Team working as "ONE TEAM" (Mastervolt for the battery and ProMariner for charging) to provide Mercury with such a fantastic service.
​​​​​
The future looks bright for Mercury in electric propulsion with its range of Avator outboards. At Navico Group, we are proud of the role that our team has played (and will continue to play) in all its success.