Q&A with Max Cecchini: How Cartography is Transforming the Boating Experience
We speak with Max Cecchini, Director of C-MAP (part of Navico Group) to hear about the latest C-MAP cartography and how it's helping transform experiences on the water…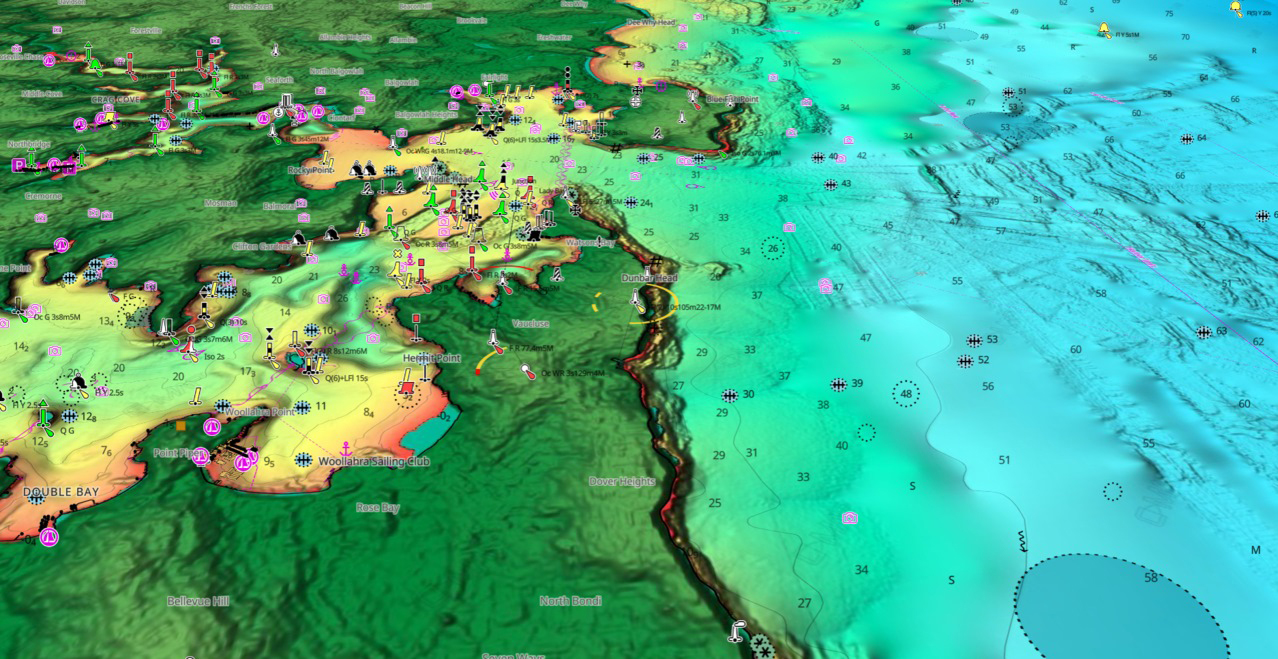 Why is cartography so important in the world of marine electronics?
Cartography is the #1 or #2 application for chart plotters: typically, #1 for sailors and powerboaters, #2 for anglers, after sonar – but even for anglers, it's not always about sonar…
Cartography is therefore a key element in driving the purchasing consideration for chart plotters.
How has cartography evolved and what makes C-MAP cartography stand out from the competition in 2023?
C-MAP cartography has evolved significantly over the past 30 or so years. Though extremely advanced at the time, the first digital marine charts were quite 'essential' in appearance, with a monochromatic color scheme, and included the coastline, main contour lines and key navigational aids (lighthouses, buoys, …).
Through advancements in technology, data collection and processing, and the development of proprietary software tools, today's charts not only present all the key information, but they are beautiful, intuitive, and contribute to your experience on the water. Our latest charts (DISCOVER X AND REVEAL X) include high resolution bathymetry, custom depth shading, tides and currents data, auto-routing and Day and Night Mode. What's more, they are beautiful to look at. The technology has become advanced: it provides a consistent experience across chart plotter, mobile and web, and is designed to make the boater's time on the water more enjoyable and immersive.
What would be the consequences of not having our own industry-leading cartography?
Without industry-leading cartography, we don't sell hardware. If we don't have our own industry-leading chart offering, we must rely on competitors' cartography to sell our hardware. This could make our competitor stronger and increases our dependency on them.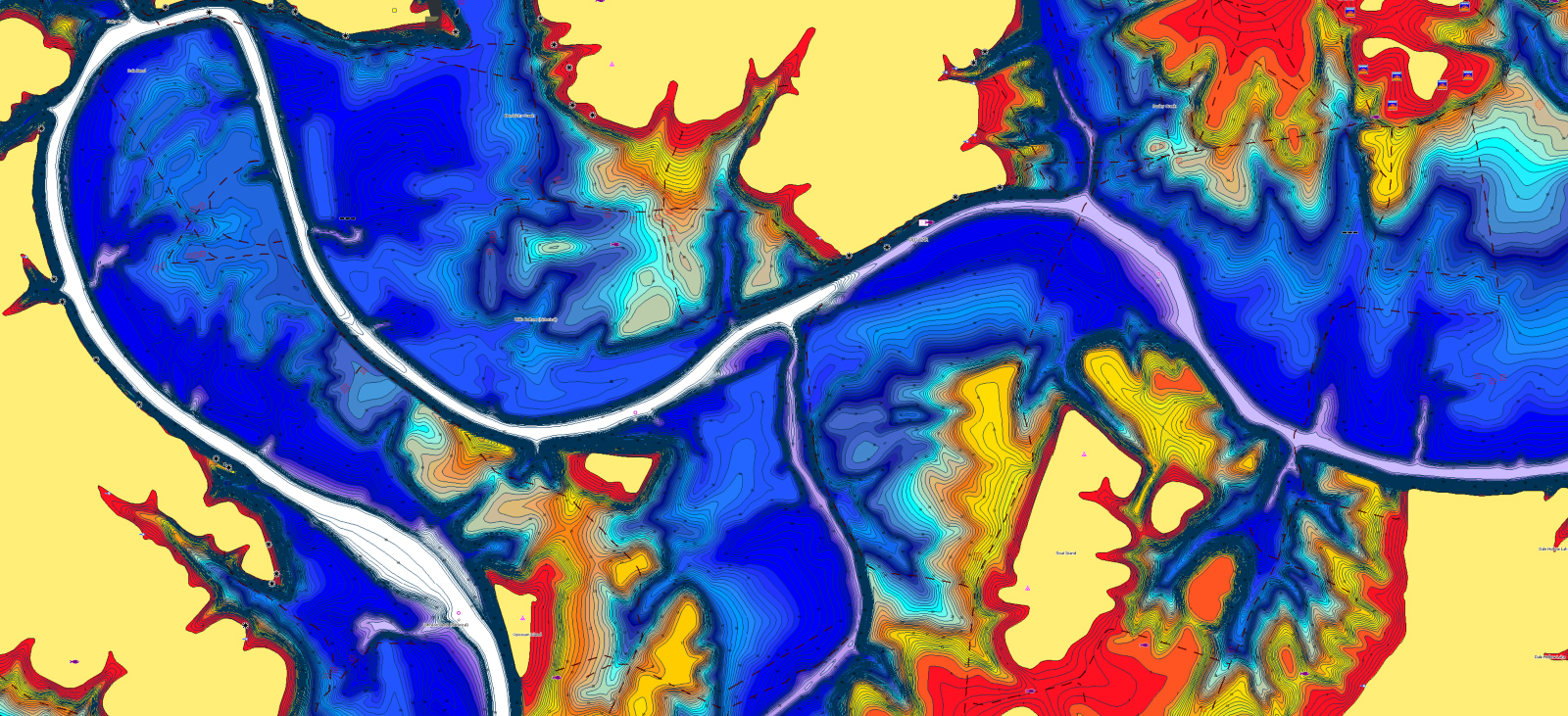 Our DISCOVER charts also have exceptional detail when it comes to custom depth shading.
For those that may not know, could you explain our different products within C-MAP?
C-MAP provides chart products and solutions across three application: (1) MFDs, (2) Mobile and (3) Web:
Cartography for MFDs is our core business where we provide charts in four different formats:
DISCOVER and REVEAL: our core product offering for Navico MFDs; DISCOVER charts include our best data in the form of Vector Charts, High Resolution Bathymetry (including Genesis data), Custom Depth Shading, Tides & Currents and Easy Routing; REVEAL charts are our flagship offering and also include Shaded Relief, Satellite Overlay, Aerial Photography and, where available, Raster Charts
DISCOVER X and REVEAL X (collectively "X-Charts"): our upgraded offering specific to the NSX and upcoming NEON-based chart plotters, it's our single chart format of the future and follow the same logic, in terms of content and features, as DISCOVER and REVEAL
We also have 4D and Max – two legacy formats compatible with Raymarine, Furuno and other third party MFD brands
On mobile, we offer our C-MAP charting ecosystem through the C-MAP app, and we power the Simrad, Lowrance and B&G apps.
Chart Explorer (https://www.c-map.com/chartexplorer/) and App Chart (https://appchart.c-map.com/) allow web-based viewers to browse and consume our cartography in all its glory, and to manage waypoints, routes and tracks.
Finally, Genesis (www.genesismaps.com) is our cloud-based mapping solution, which allows boaters anywhere in the world to quickly and easily create their own high resolution map of their waterbody, and provides a formidable way for driving unique charting content and engagement from our global, loyal user base. This enriches and differentiates C-MAP charts from the competition.
Why is our latest offering (DISCOVER X and REVEAL X) only available on NEON-based MFDs? And which MFDs does that include today?
CMT was developed from the ground up to be compatible with NEON, our new Operating System from Navico Group that powers the next generation of chart plotters. It represents a whole new charting paradigm and is characterized by a tile-based approach, where maps are composed of many discrete tiles that are seamlessly joined together and presented as one continuous layer. This drives efficiency in managing chart data, making it faster to download and update charts. Also, more immediately noticeable by users, it combines a beautiful, much more aesthetically pleasing presentation, with improved functionality such as a brand new auto-routing algorithm.
CMT is available on the Simrad NSX and the B&G Zeus S currently. Going forward, it will be available on all new Android-based MFDs as these are launched under the Simrad, B&G, and Lowrance brand too.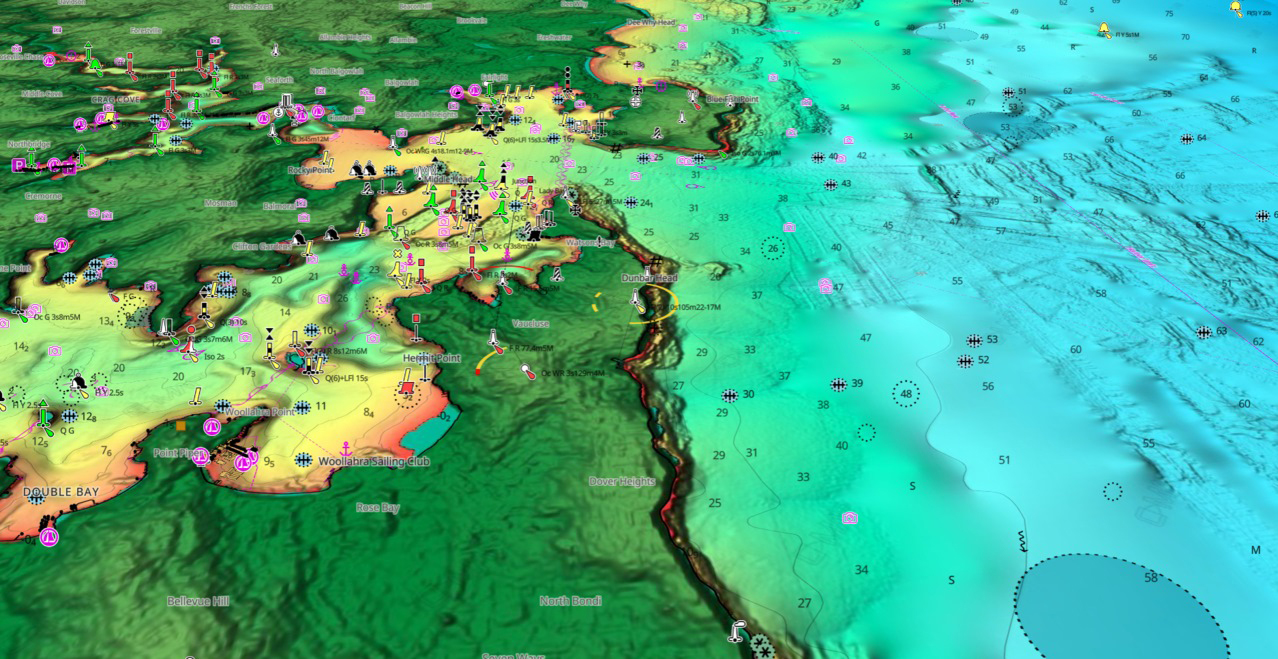 REVEAL X charts (pictured above) show incredible detail and is the latest offering for Simrad NSX and our other NEON based MFDs.
Could you tell us a little bit about the "industry-firsts" for C-MAP with Simrad's new NSX 1.5 NEON software update?
With the latest updates, NSX users will be able to buy, download and update charts directly on the MFD, eliminating the need for an external SD card.
They will also be able to define specific areas of interest within a C-MAP SKU and trigger downloads and updates only for those areas. This saves both time and memory when users are out on the water.
Finally, the MFD will periodically check for data updates and ensure that the charts are always up to date, directly on the MFD, eliminating the need for heavy downloads at home / on PC.
Where can cartography go from here and what do you think the future holds for C-MAP?
I truly believe that we have barely scratched the surface. We can open up to more third-party vendors to make our content even richer. This would enable boaters to customize their charts (e.g., POIs, other data layers) and tailor them to their needs.
We can also link cartography to digital switching to support the preservation of the environment. For instance, imagine you're about to enter a protected area with speed and noise restrictions. Charting information could trigger an automatic change in speed or RPM to comply with the rules and reach a desired speed / noise level safely and automatically.   
And C-MAP can support Brunswick's ACES Strategy too, right?
I believe it can. C-MAP will play a key role in autonomous boating by providing a wealth of data below the water surface for safe auto-routing.
For electrification, it can enrich charting and help the user with electric charging stations for example, and link engine / battery levels to range and show where on the chart is safely reachable for users.
C-MAP could potentially support Freedom Boat Club users by enriching with useful information in / around the marinas from which they boat. It could also power the Freedom Boat Club booking and planning experience.
These are just a few ideas. The possibilities are endless!