Powering greater escapes
Welcome to the future of power management
Complete power, total control
Fathom combines the latest lithium-ion technology with premium components from the world's leading brands to deliver a complete power management system. Receive long-lasting, reliable power, and the ability to visualize and manage your usage with ease. No generator. No noise. No fumes.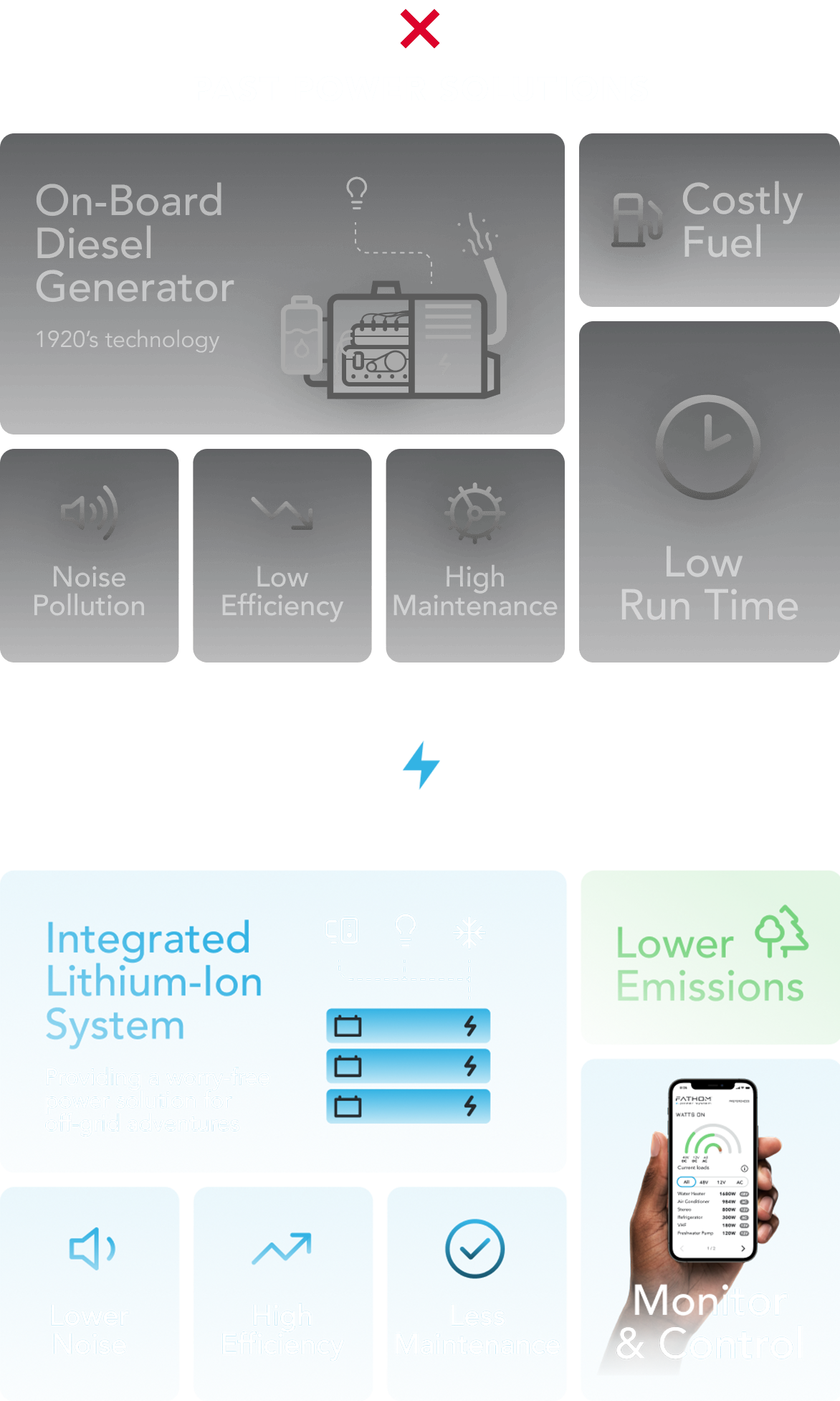 NEVER WORRY ABOUT YOUR POWER NEEDS AGAIN
New Fathom e-power is a complete lithium-ion power management system that delivers reliable power with advanced controls and monitoring to power your adventures all day, every day.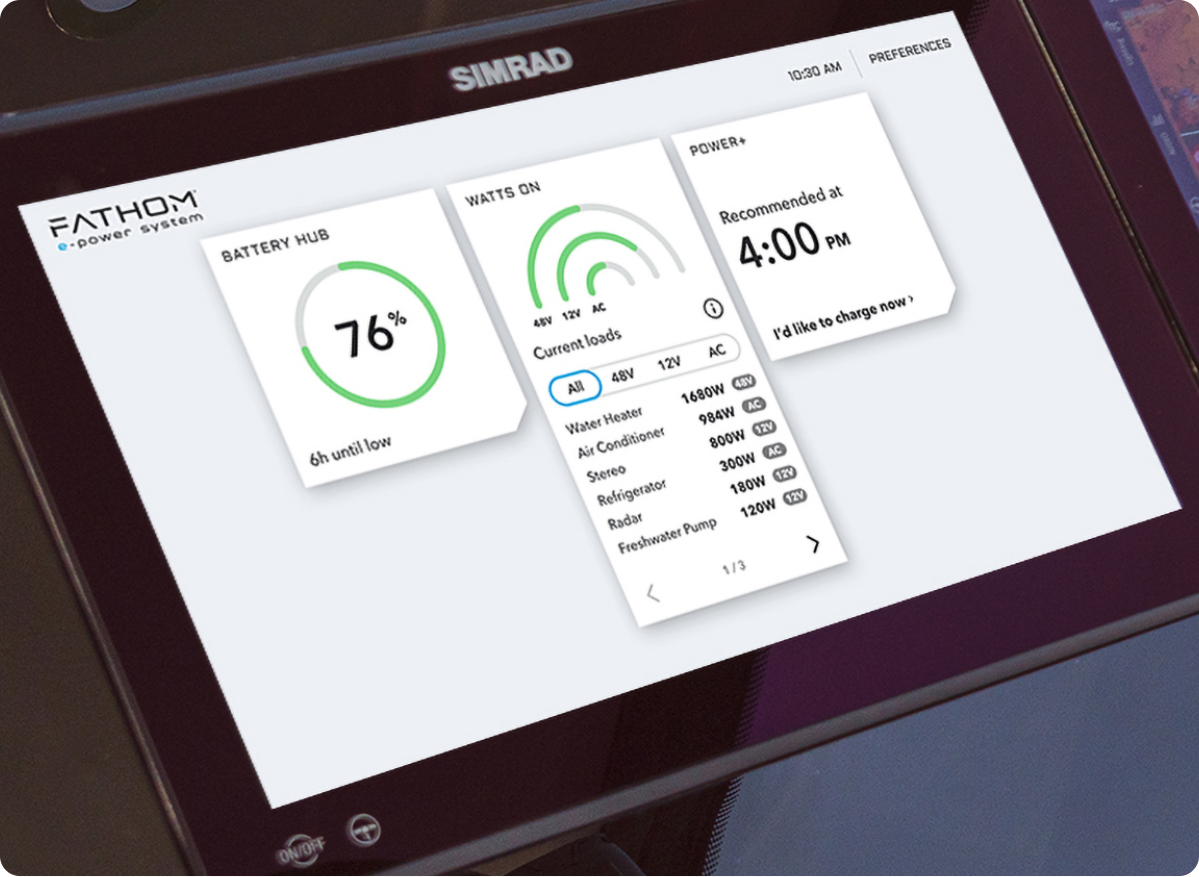 ADVANCED DIGITAL CONTROLS
Having all your power data in one place puts you in total control. An intuitive display provides real-time readouts for battery status and power consumption, as well as alerts and guides for more efficient usage and charging.
PEACE OF MIND WITH PEACE AND QUIET
The Fathom system eliminates the noise, fumes and hassles of a generator while delivering improved capacity and capabilities for power sources.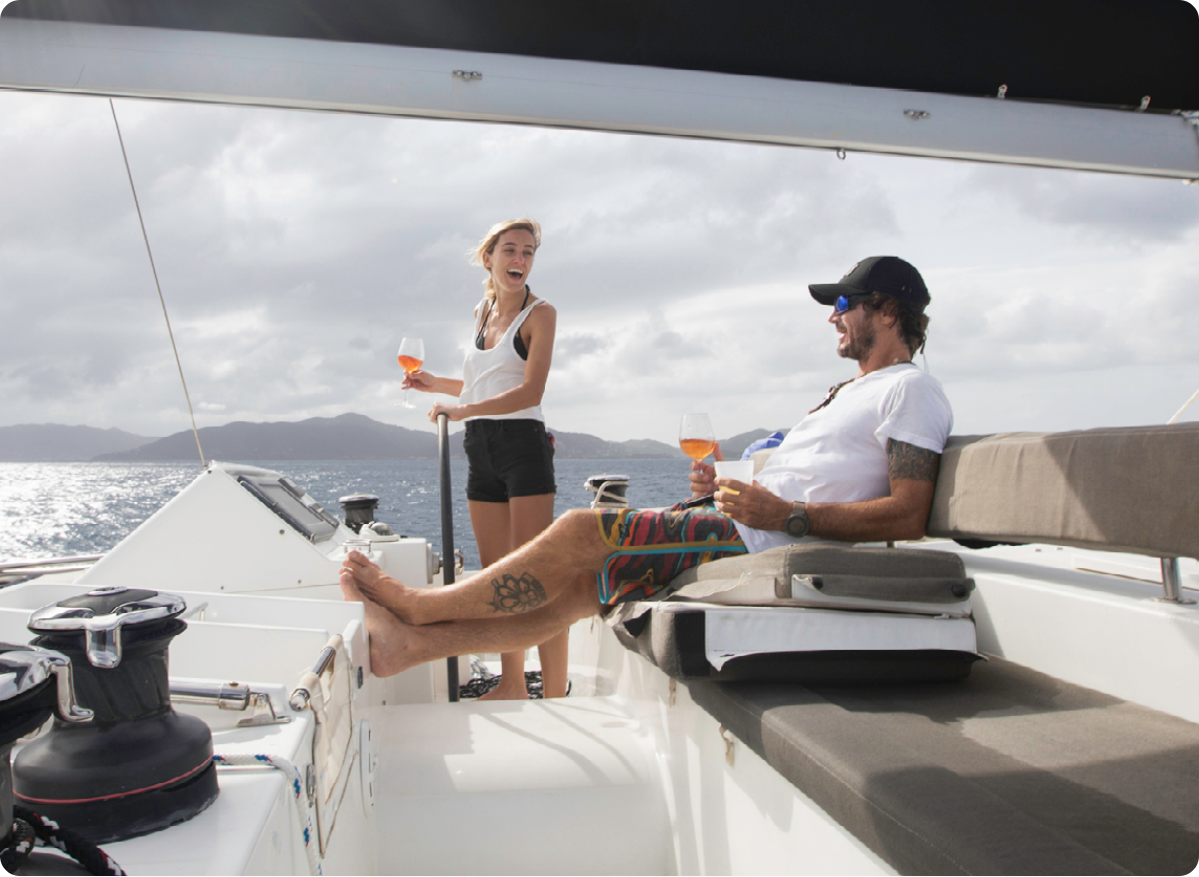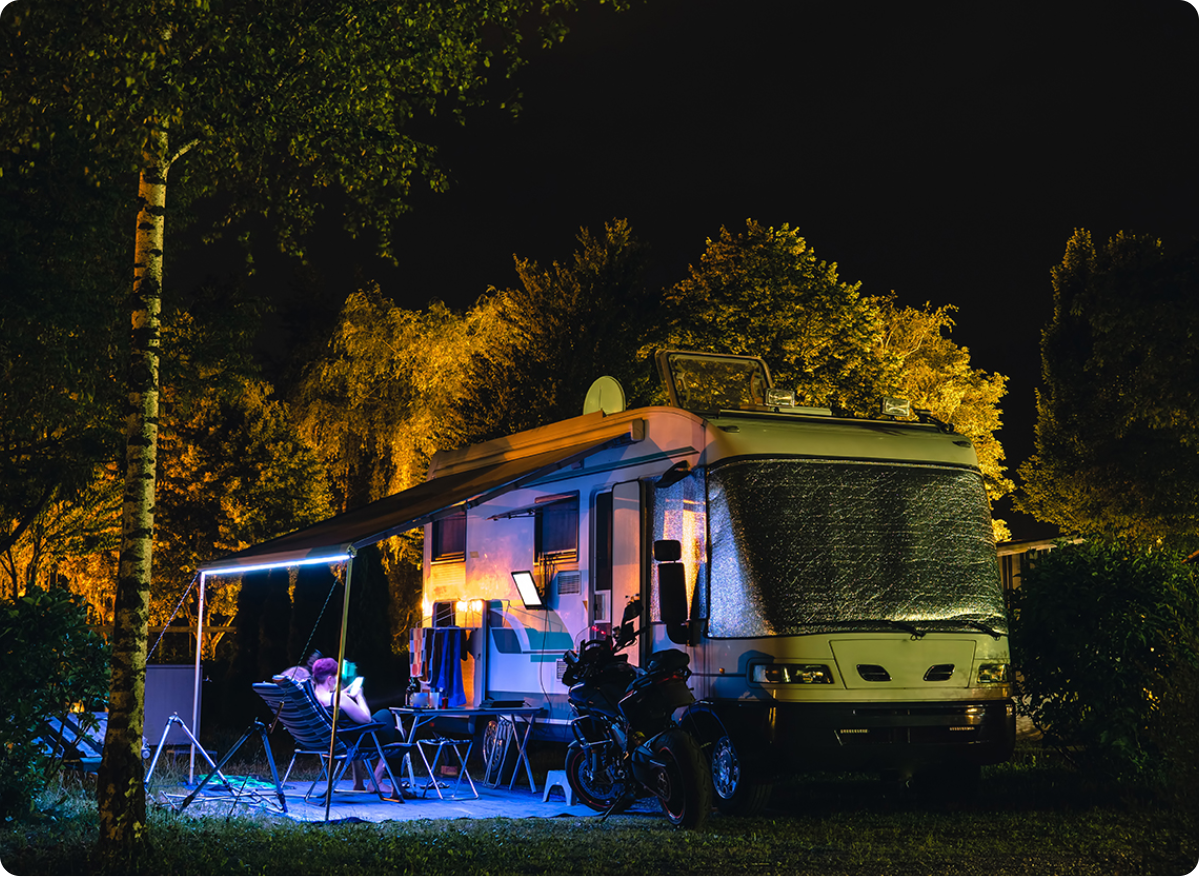 FULL SYSTEMS TO FIT A VARIETY OF NEEDS
The Fathom system is made up of premium components from the world's leading brands and is adaptable to fit virtually any vessel or vehicle.
Advanced digital controls
Fathom users have full control to customize features to suit their needs and preferences. The intuitive technology allows them to customize their experience through energy tracking and charging capabilities.
BATTERY HUB

WATTS ON

POWER+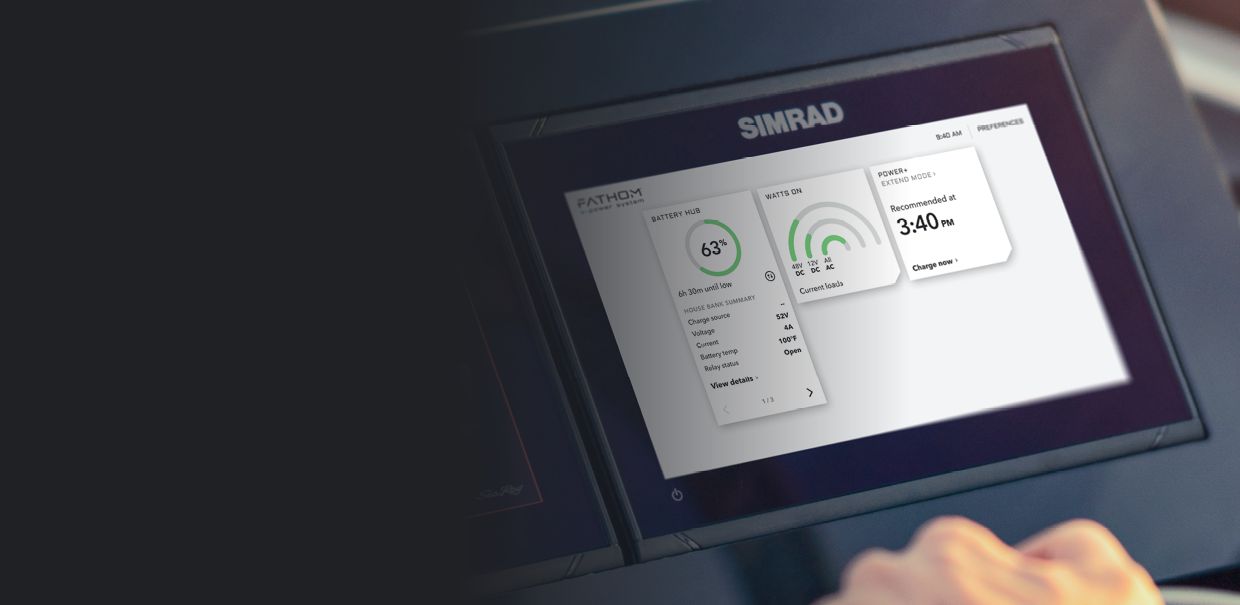 Track The charge
Fathom's intuitive readouts make it easier than ever to understand battery status and includes a practical "time to empty" indicator.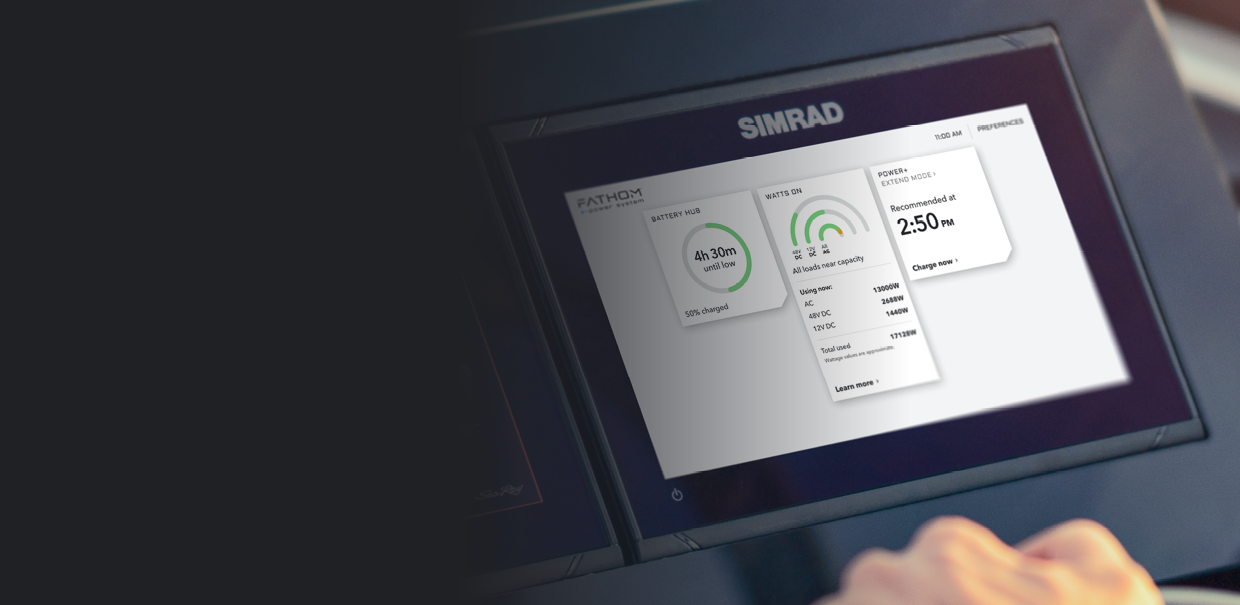 Monitor Energy Usage
Monitor power consumption in real-time from onboard appliances and enable smart power management to conserve energy.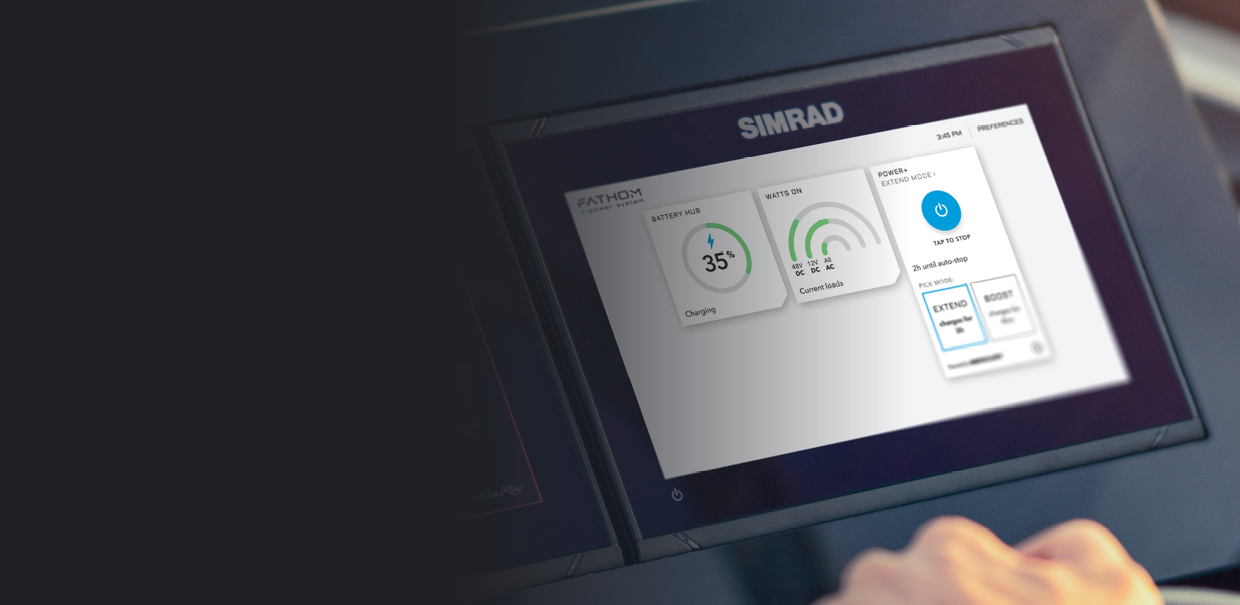 Control Preferences
Enable alerts and guides for optimal charging with user-set preferences.
ENERGY FOR EVERY ADVENTURE
Whether you're on the road or the water, enjoy the freedom that comes with Fathom.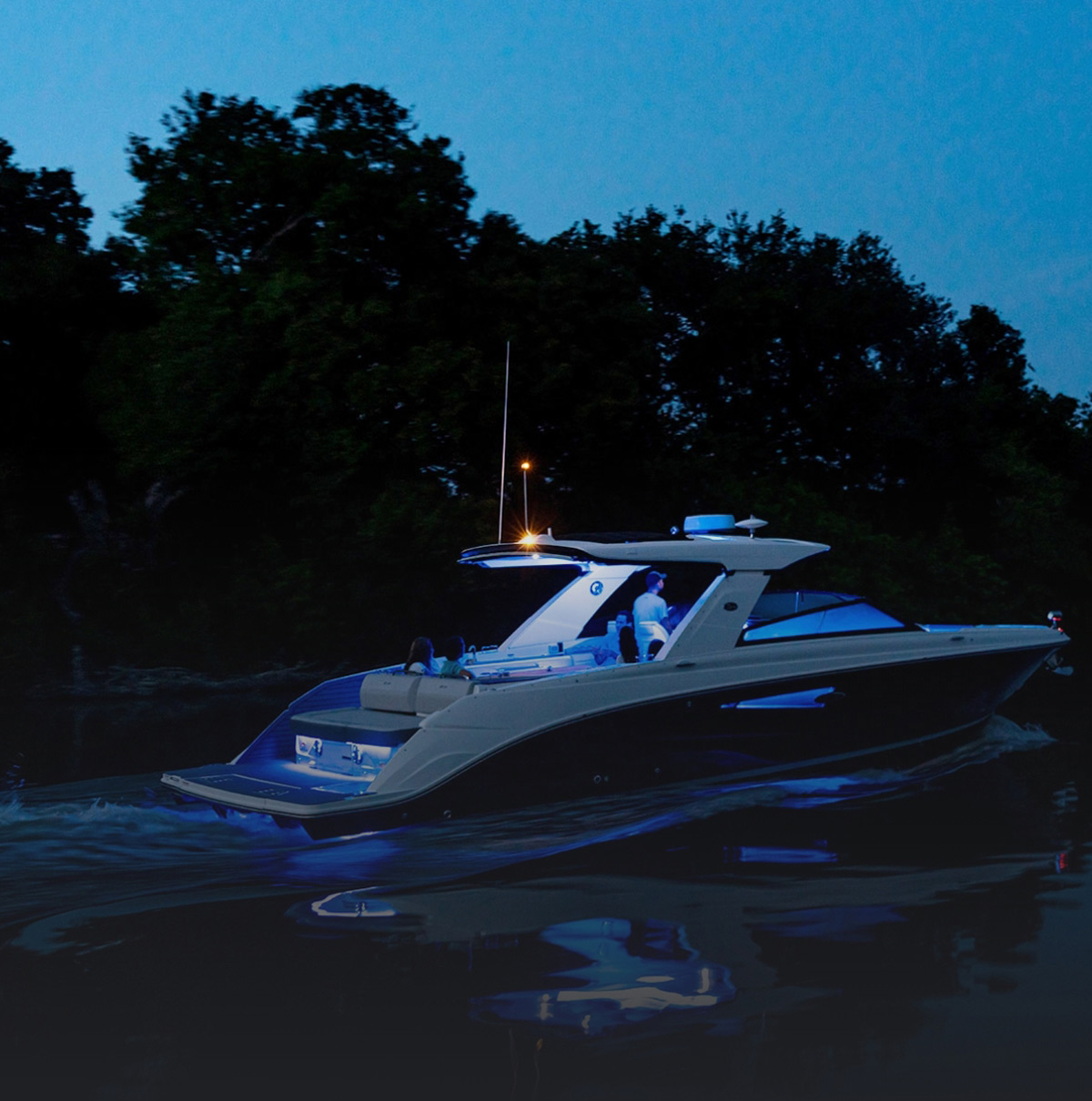 MARINE SOLUTIONS
Discover the future of marine power with the Fathom e-power system.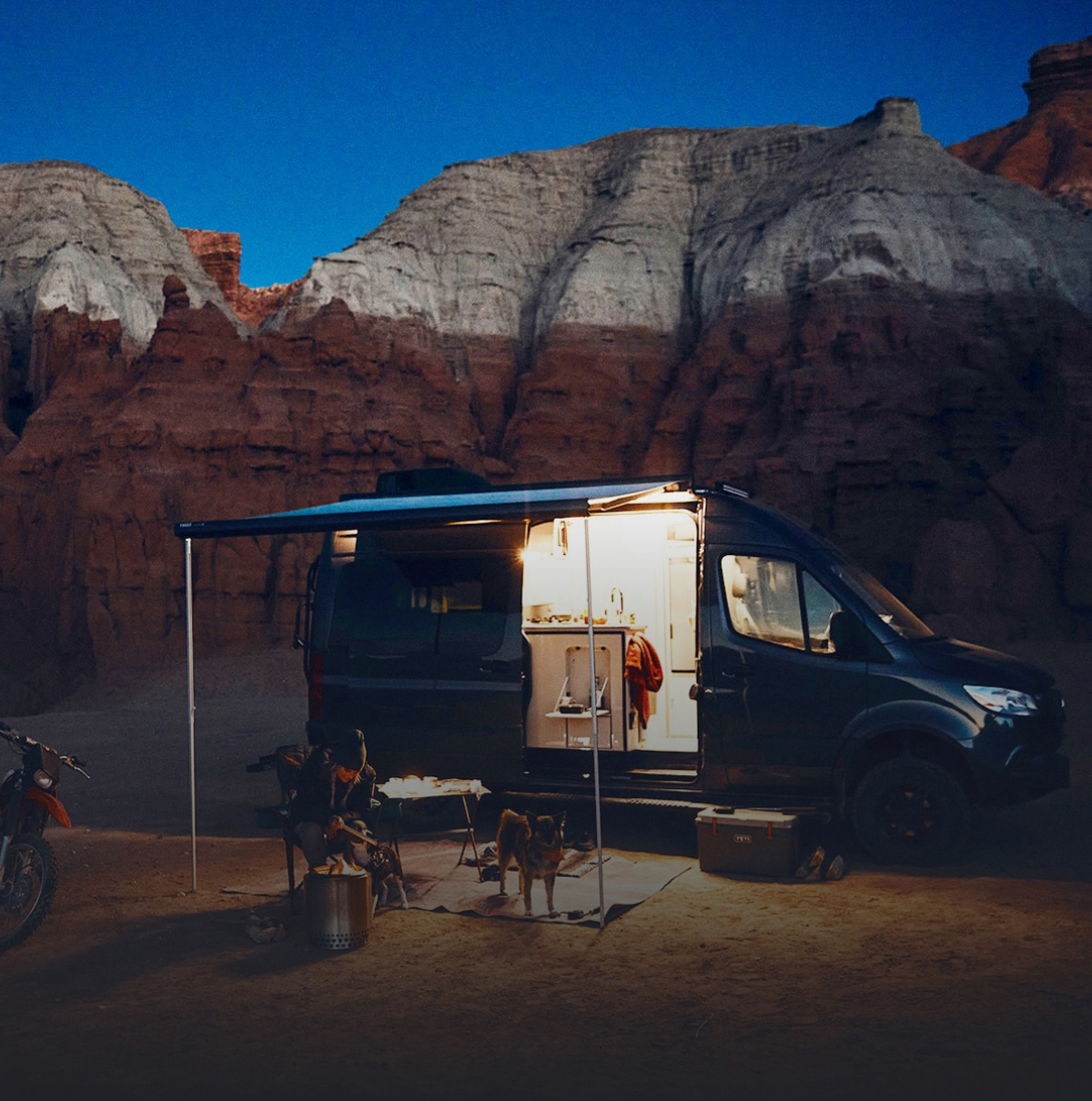 RV SOLUTIONS
Discover the future of RV power with the Fathom e-power system.
HOW CAN WE HELP?
Can't find the answer you're looking for? Our employees will be happy to assist you.