Powering greater escapes
Our integrated lithium-ion power management system unlocks access to energy that was once unattainable. Read further to discover the future of Fathom e-power.
Unmatched Power Management
Explore the innovative components of the Fathom e-power system that help control and monitor power consumption.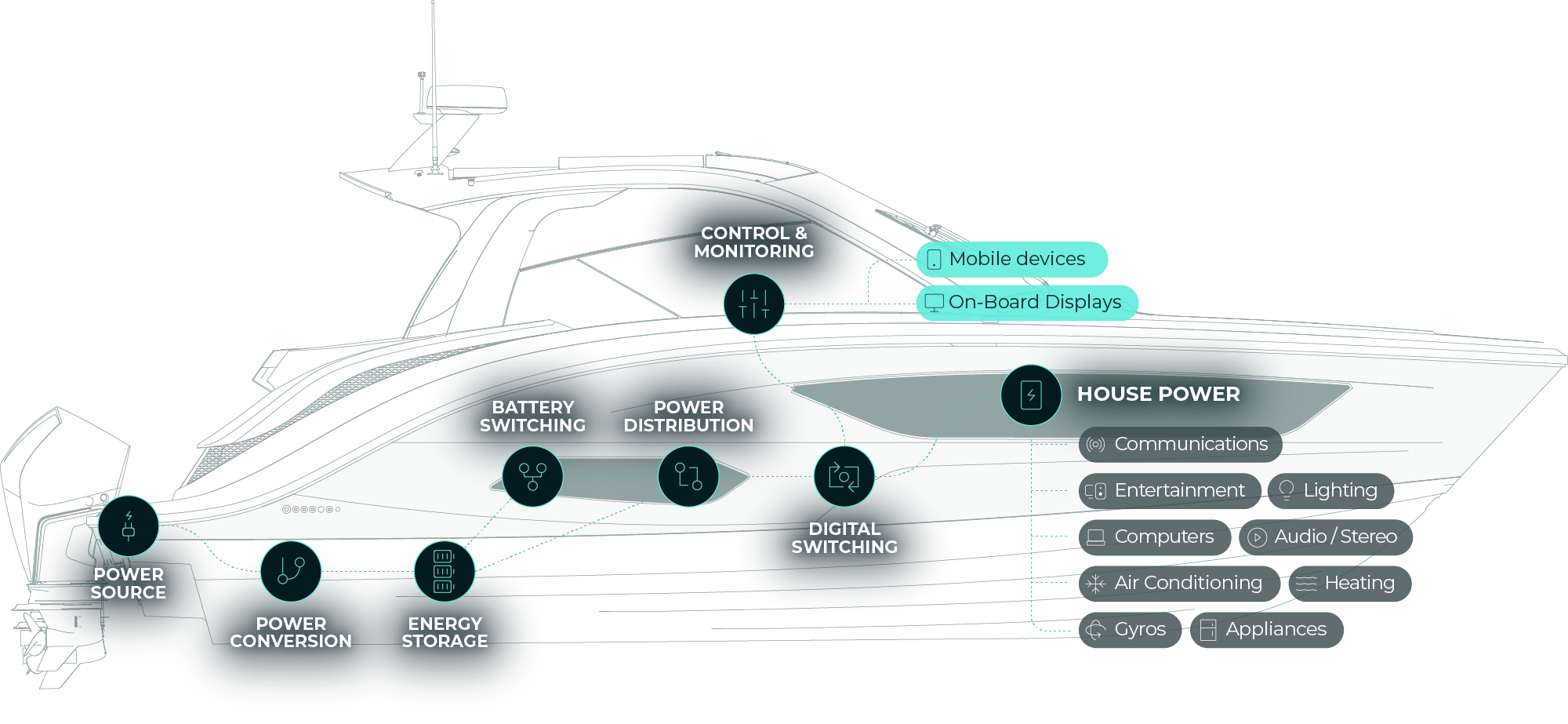 premium components, from trusted brands
Lithium-Ion Batteries & Chargers
AC Distribution & Digital Meters
ENERGY FOR EVERY ADVENTURE
Fathom brings reliable power that is easily monitored and controlled. The customizable system comes in pre-assembled kits that are simple to integrate into a wide range of boats and recreational vehicles.
MARINE SOLUTIONS

RV SOLUTIONS
Small
Small Day boats & Freshwater Fishing
Stay informed on the state of power systems with simplified data communicated in real time on Fathom's app.
MEDIUM
27' – 34' Day Boats
Straightforward charging statuses and simplified battery monitoring capabilities for extended day trips away from tethered charging sources.
LARGE
Cabin Boats & 35'+ Day Boats
High efficiency alternators and 48V power banks offer complete control over generating, storing and managing the vessel's energy.
Small
Small Towable
Onboard digital display integration allows for monitoring the house battery status, viewing recommended charge times and gaining control over optimal power management.
MEDIUM
Class B & Trailers 18' – 30'
Fathom's smart technology shows detailed energy usage, battery status and the time until the next charge.
LARGE
Class B, C, 30'+ Trailers, & Specialty
With automated electrical functions, such as predetermined charge times, smart load shedding and auto-charging, there's no need to think twice about the vehicle's energy.
complete power, total control
Fathom modernizes every adventure with an all-new lithium-ion system and integrated smart technology. Now users can completely control their power system and access vital intel about their boat or RV with onboard display screens and an intuitive app that make power management nearly effortless.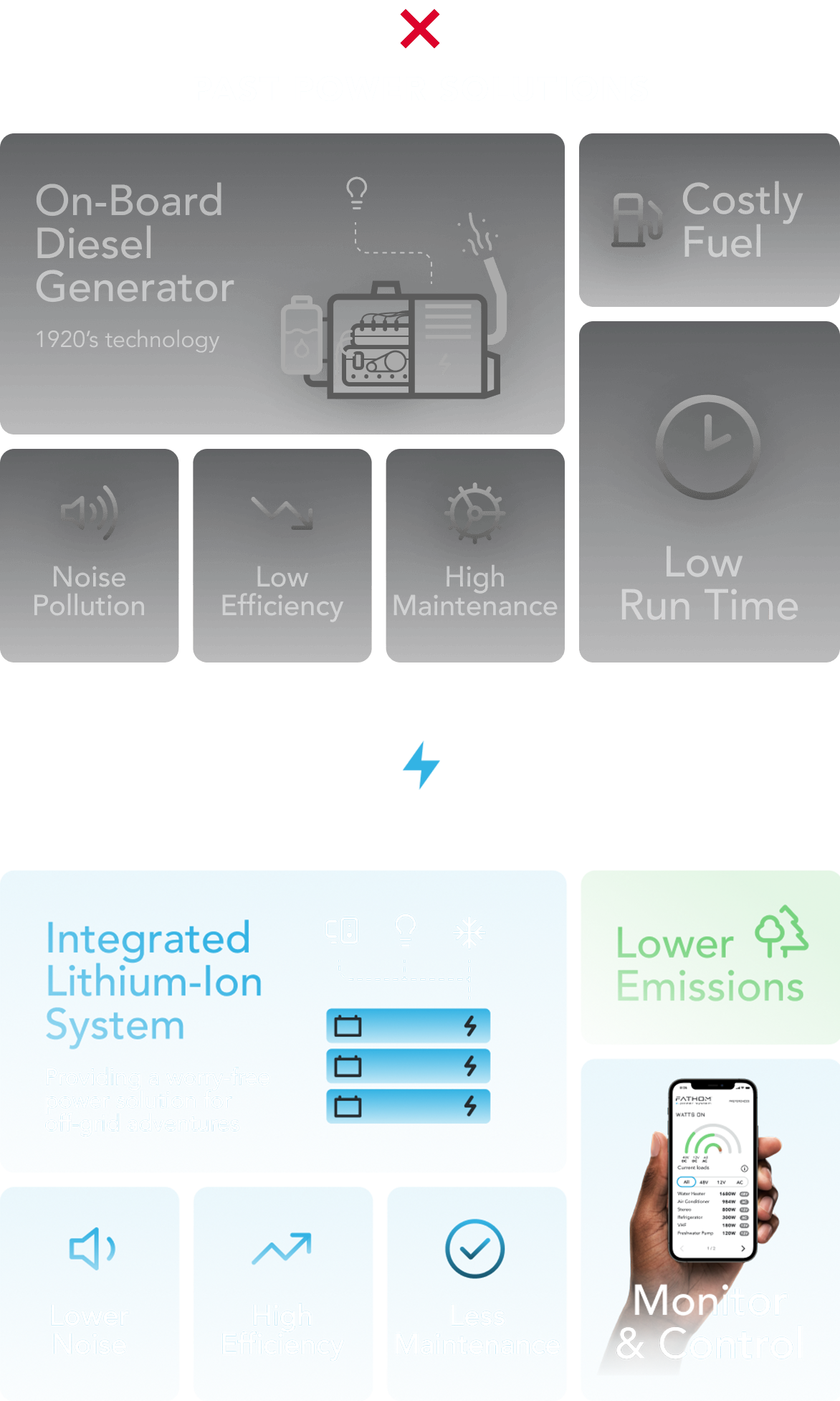 Advanced digital controls
Fathom users have full control to customize features to suit their needs and preferences. The intuitive technology allows them to customize their experience through energy tracking and charging capabilities.
BATTERY HUB

WATTS ON

POWER+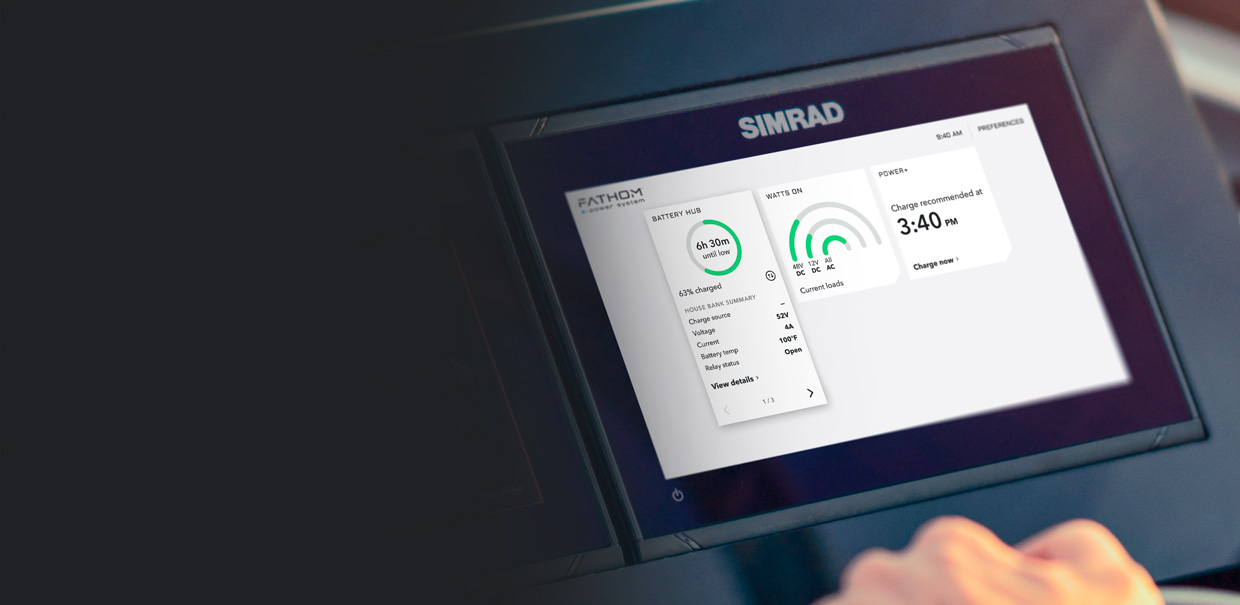 Track The charge
Fathom's intuitive readouts make it easier than ever to understand battery status and includes a practical "time to empty" indicator.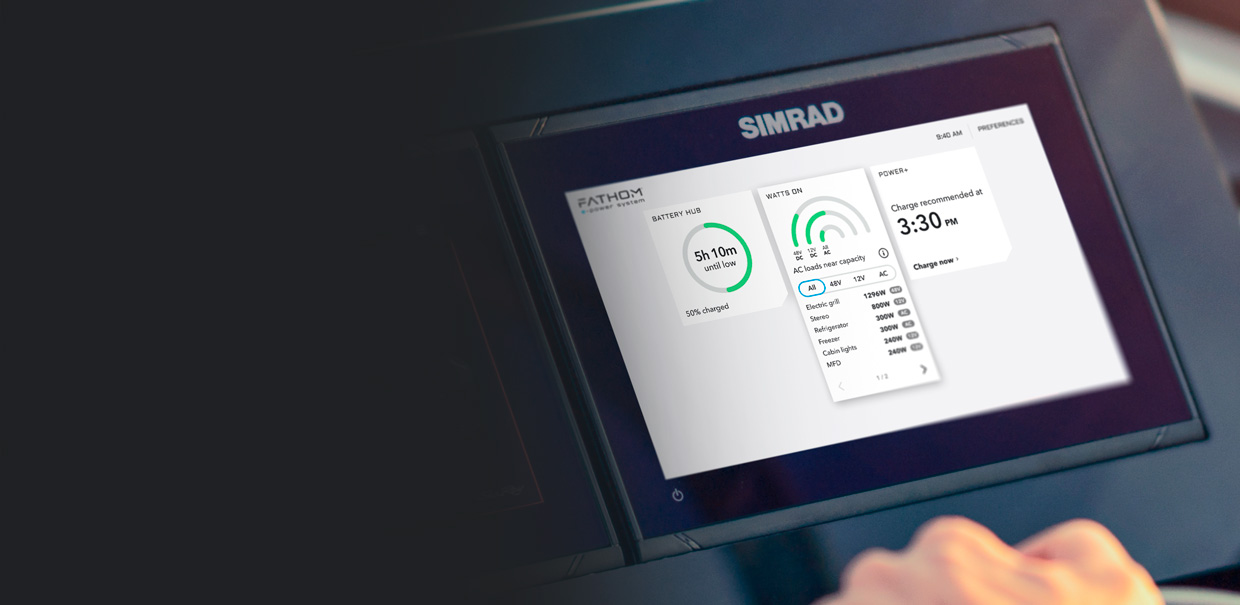 Monitor Energy Usage
Monitor power consumption from on board appliances and enable smarter power management to conserve energy.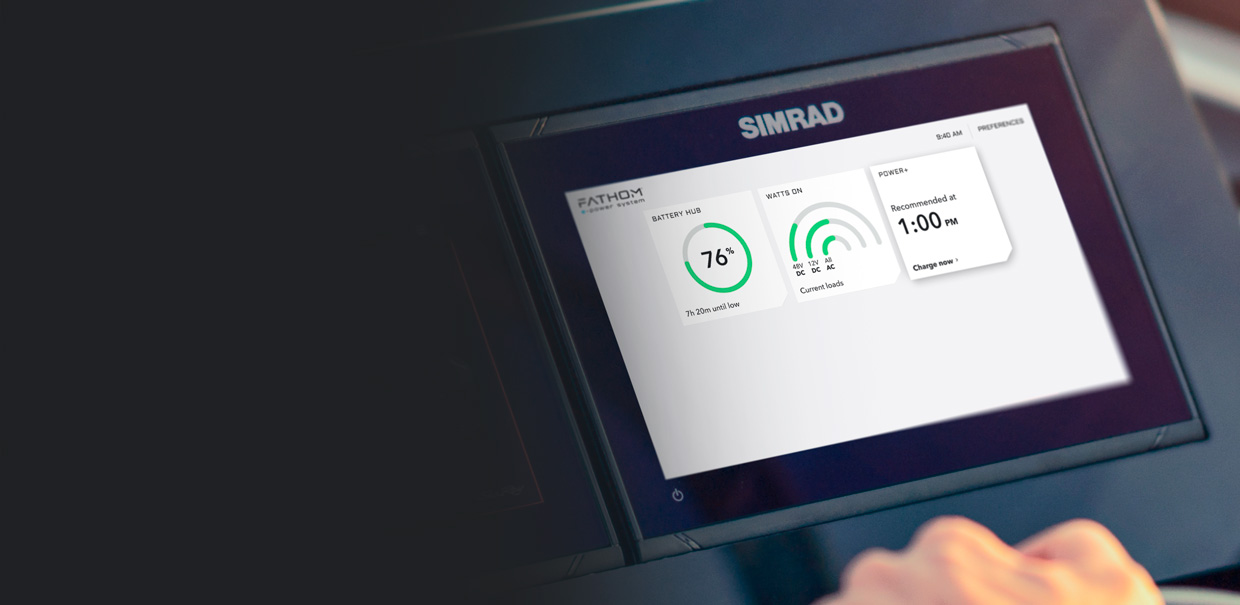 Control Preferences
Enable alerts and guides for optimal recharging with user-set preferences
Customizable Integration
Fathom's pre-configured kits feature industry-leading components from the world's most trusted brands and are fully customizable for seamless integration into any vehicle.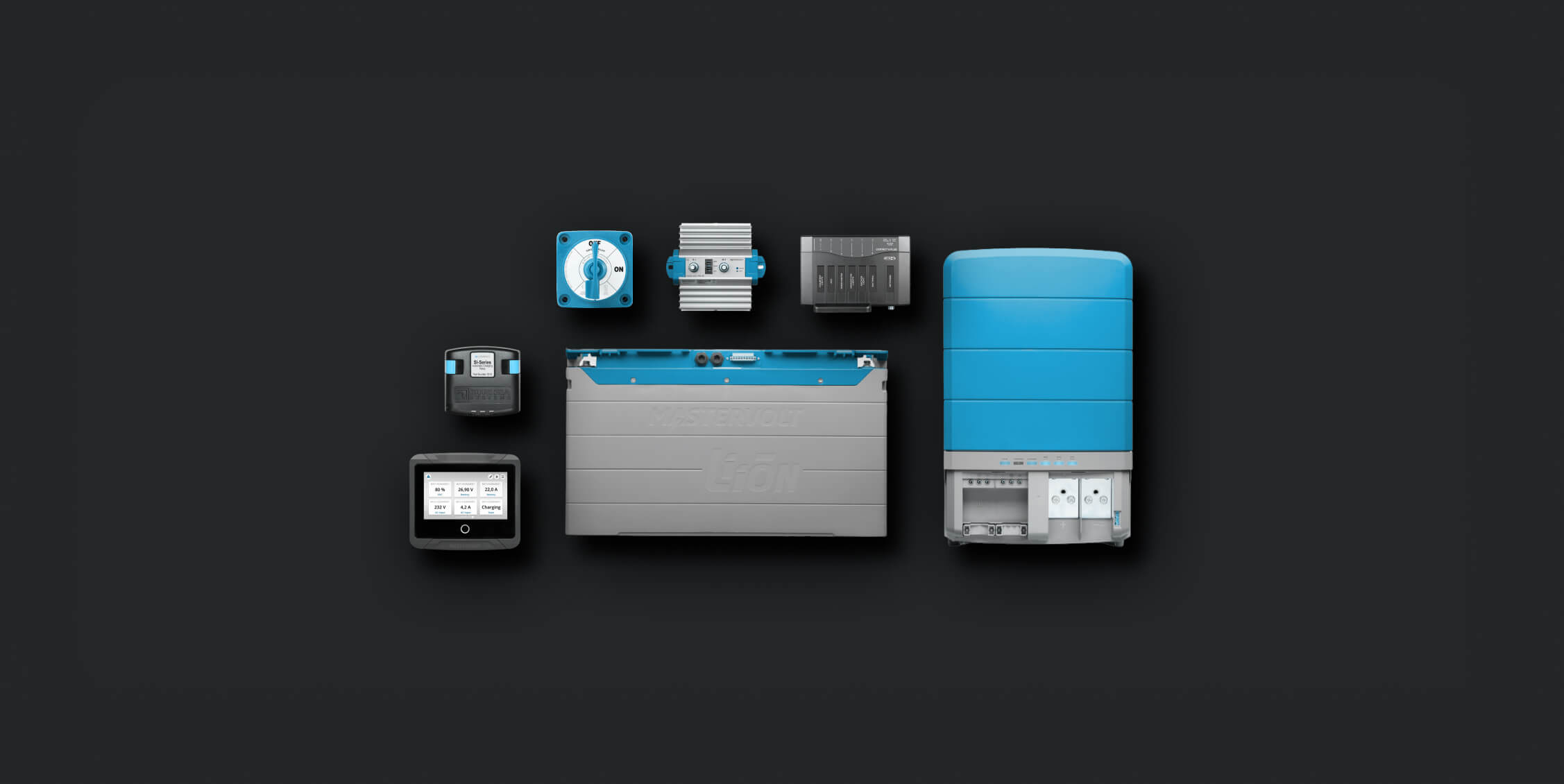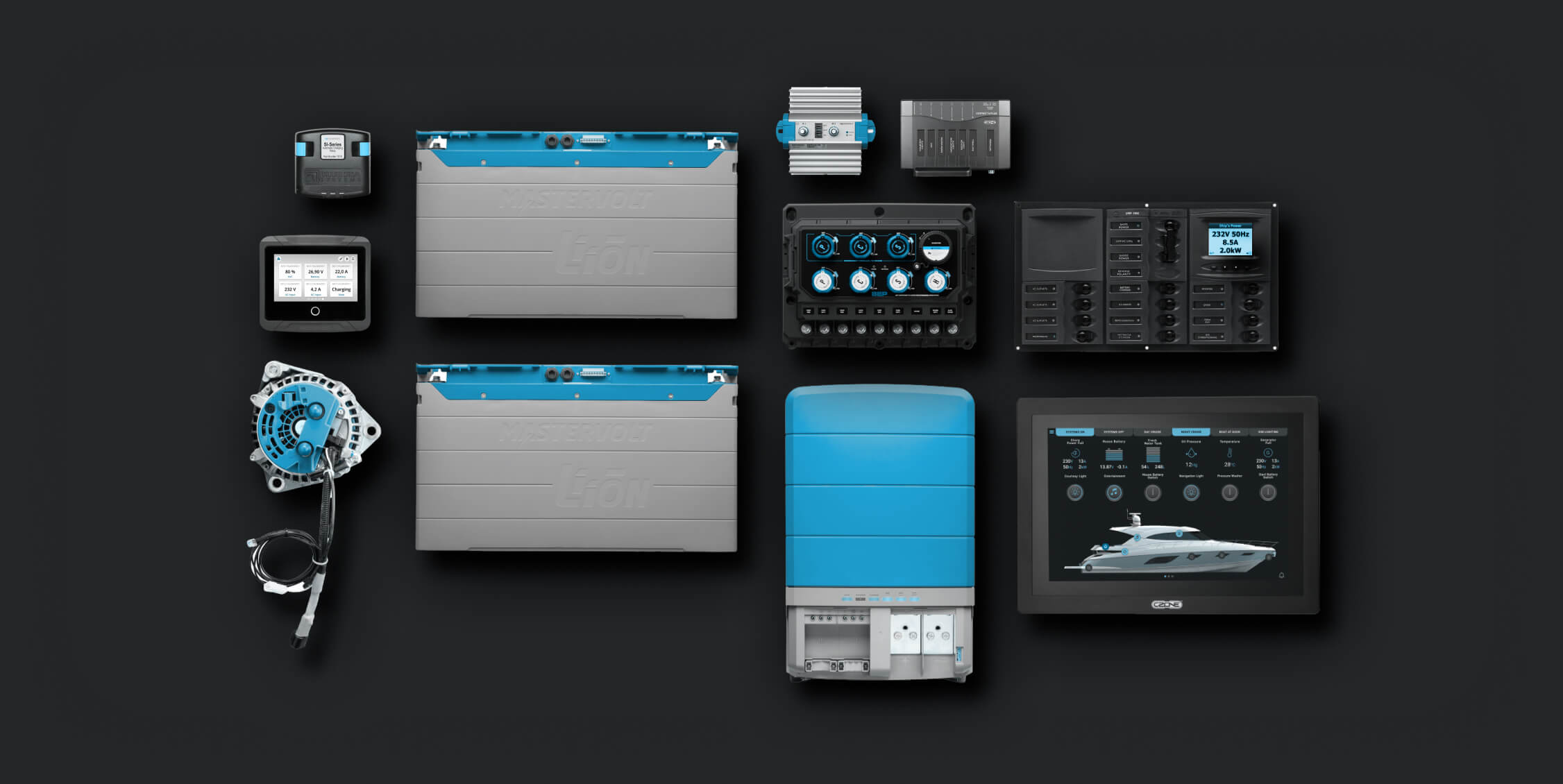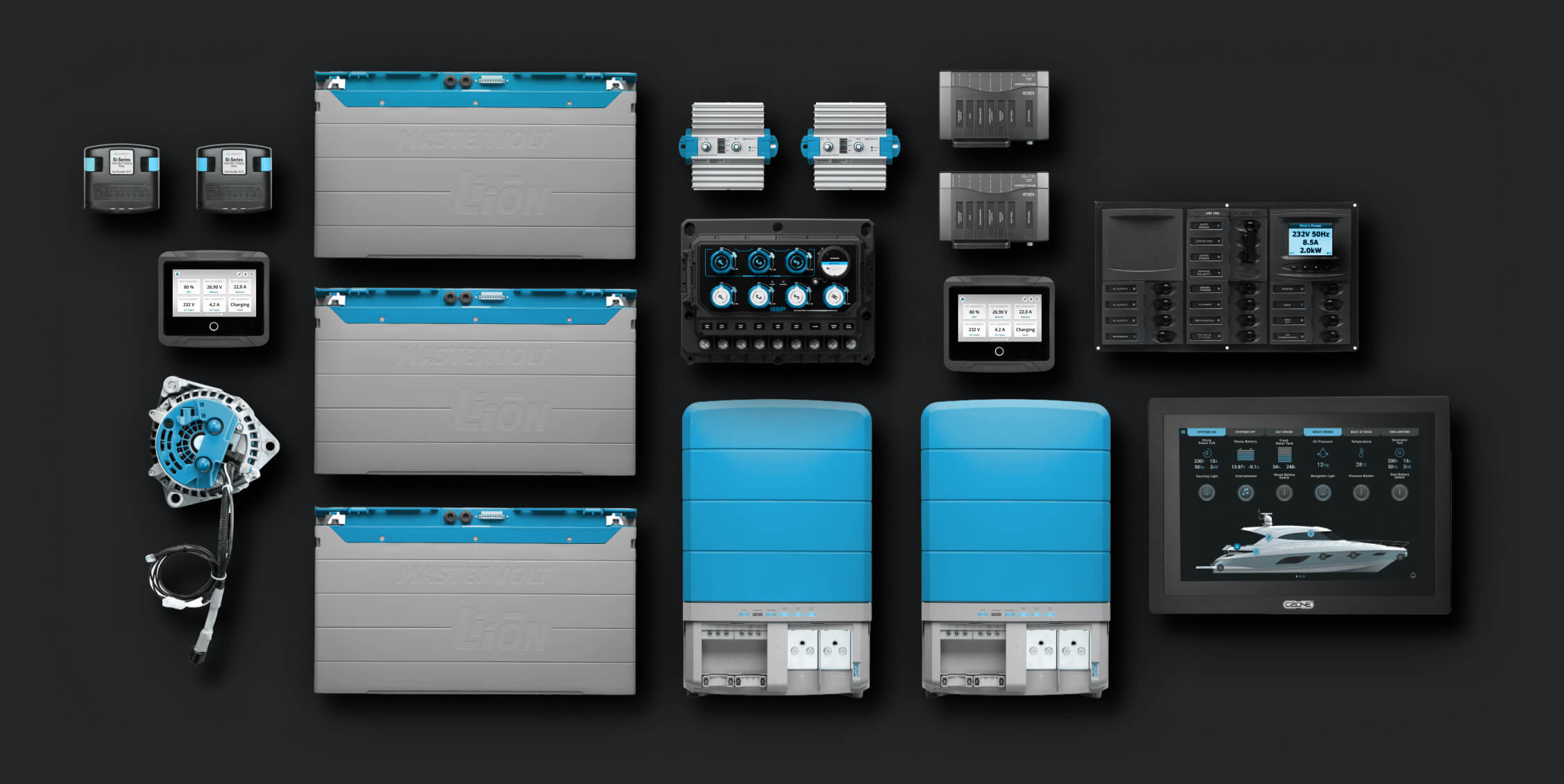 HOW CAN WE HELP?
Can't find the answer you're looking for? Our sales specialists are happy to reach out with more information.
Thanks For Reaching Out
We will be in touch shortly!